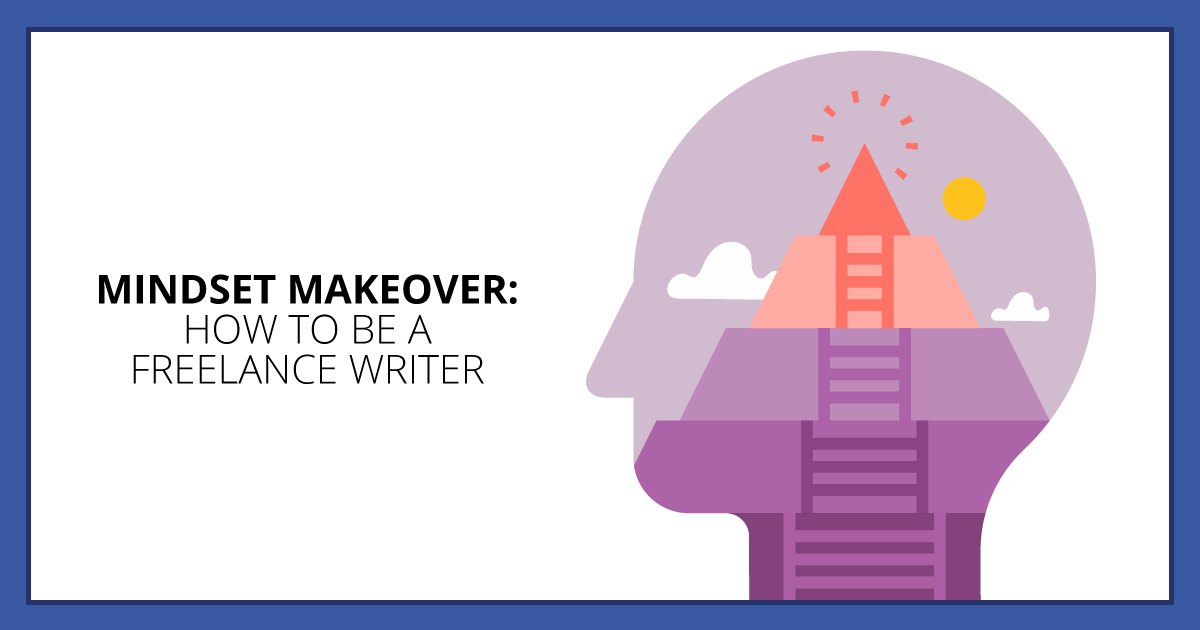 If you want to learn how to be a freelance writer, what's your game plan for bad days, self-doubt, and lack of motivation?
How's your mindset? Optimistic or doomed to fail?
If you're the latter (even once in a while), those little thoughts that cross your mind when you're about to hit send, sign a contract, quote a project, or wonder if you can actually make money writing can wreak havoc.
What if I'm not good enough?
Should I charge this much?
Can I really make a living writing?
I'll never be as good as her at writing.
When you're hustling to learn how to be a freelance writer, there's a good chance you work alone…in isolation…and your thoughts can make or break you.
Ever felt depressed, anxious, or fearful that you'll fail as a freelance writer? Do those thoughts and limiting beliefs keep you from marketing, being creative, or making more money?
It happens. Just about everyone who's traveled the path to learn how to be a freelance writer experiences some kind of struggle. But it doesn't have to be that way.
Ready for a mindset makeover for freelance success? Here's what you need to know.