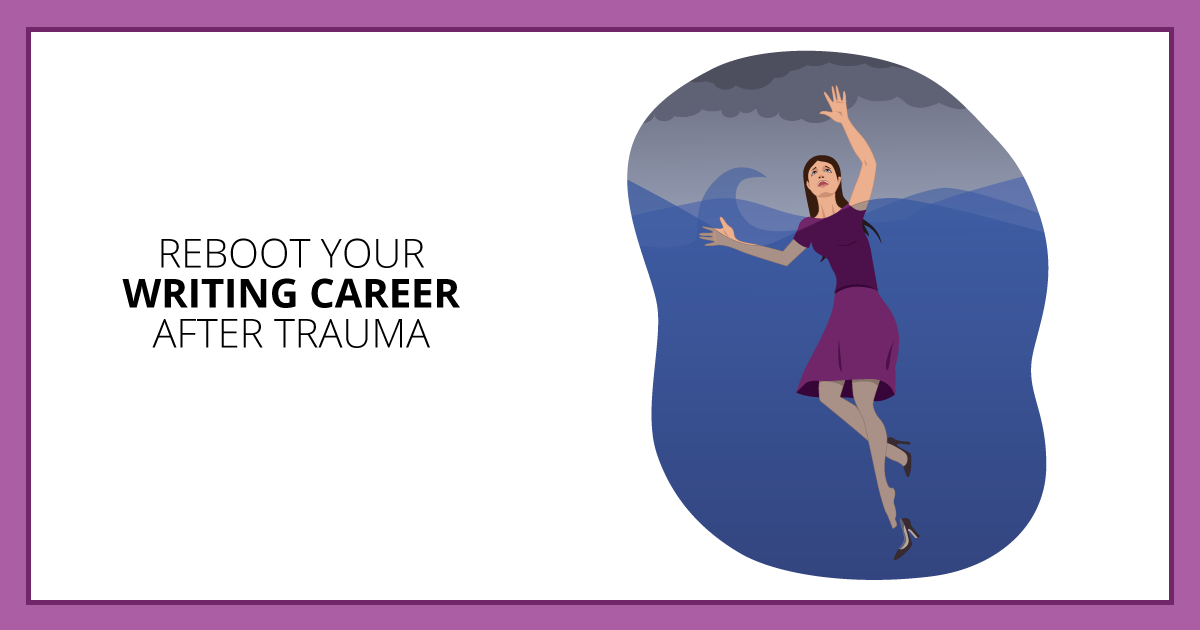 Is your life and writing career moving along in a linear fashion, continuously getting better?
Be honest. It' doesn't work that way for anyone.
The reality is bumpy.
Sometimes you have to abruptly take off work for personal reasons:
A major illness or death in the family
An accident
A baby born prematurely
Or any number of unexpected and traumatic reasons
I didn't pick those examples randomly. They've all happened to me or my writing friends.
If you step away from your writing career to deal with major life events, hopefully you'll reach a point where it makes sense to resume work.
But how do you get back on track?
If you're restarting after taking a break because of trauma, illness the death of a loved one, or some other traumatic life event, here are five tips to reboot your writing career: