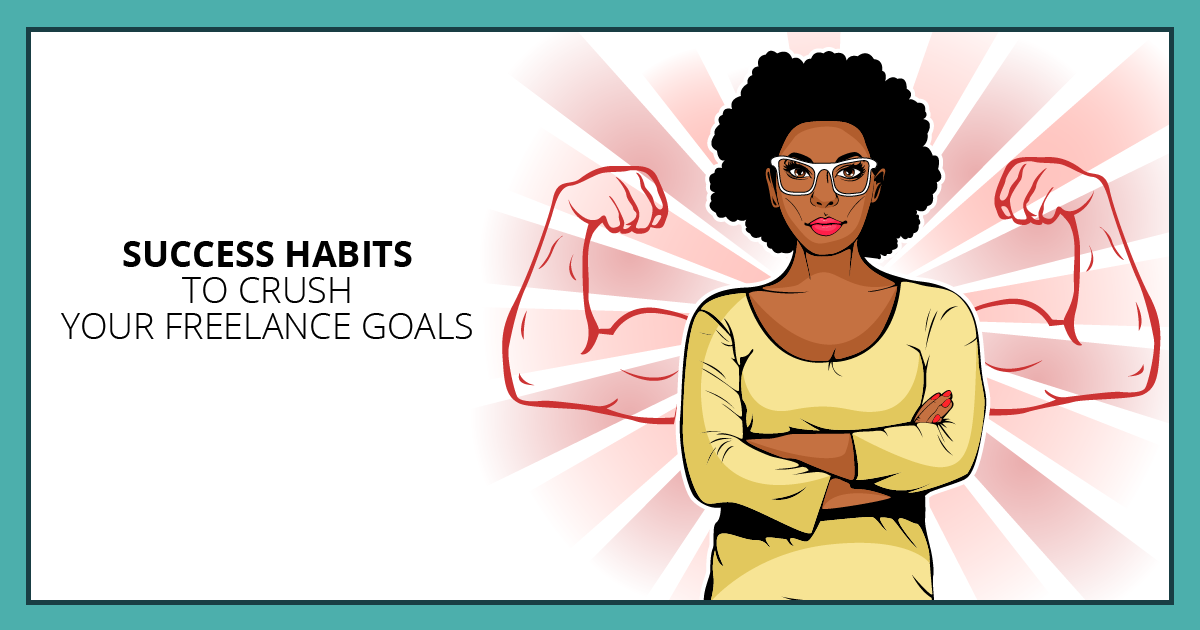 What success habits should you adopt to level up your freelance writing game in 2019?
If you're thinking about that, you're already on your way.
But if you're not sure where to focus your efforts, it's easy to get distracted by Shiny Object Syndrome.
You second-guess yourself about targeting a new niche. You avoid going after bigger clients. You keep getting sucked into searching job boards hoping to find a dream client. Or maybe you're paralyzed with fear, feel stuck, and don't know what to do to make this year better than last.
Sound familiar? It happens. Almost every freelance writer knows what it's like to flounder at some point in time.
But it doesn't have to be that way. One freelance writer went from a literal unknown to a New York Times best-selling author by adopting a specific set of habits to move up and earn more. A little bit of moxie, old-fashioned hard work and the right success habits can go a long ways.
Ready to crush your freelance writing goals in 2019?